We looked back through old images this past winter, and Margaret and I were both impresses by this old 4x5 capture of an Agave in clearing fog, from La Jolla, CA. As I have mentioned before, in those "old days" one could not look through your camera to frame a subject. Ansel Adams had a great trick, an 8x10 piece of matte board with a 4x5 cut out the center!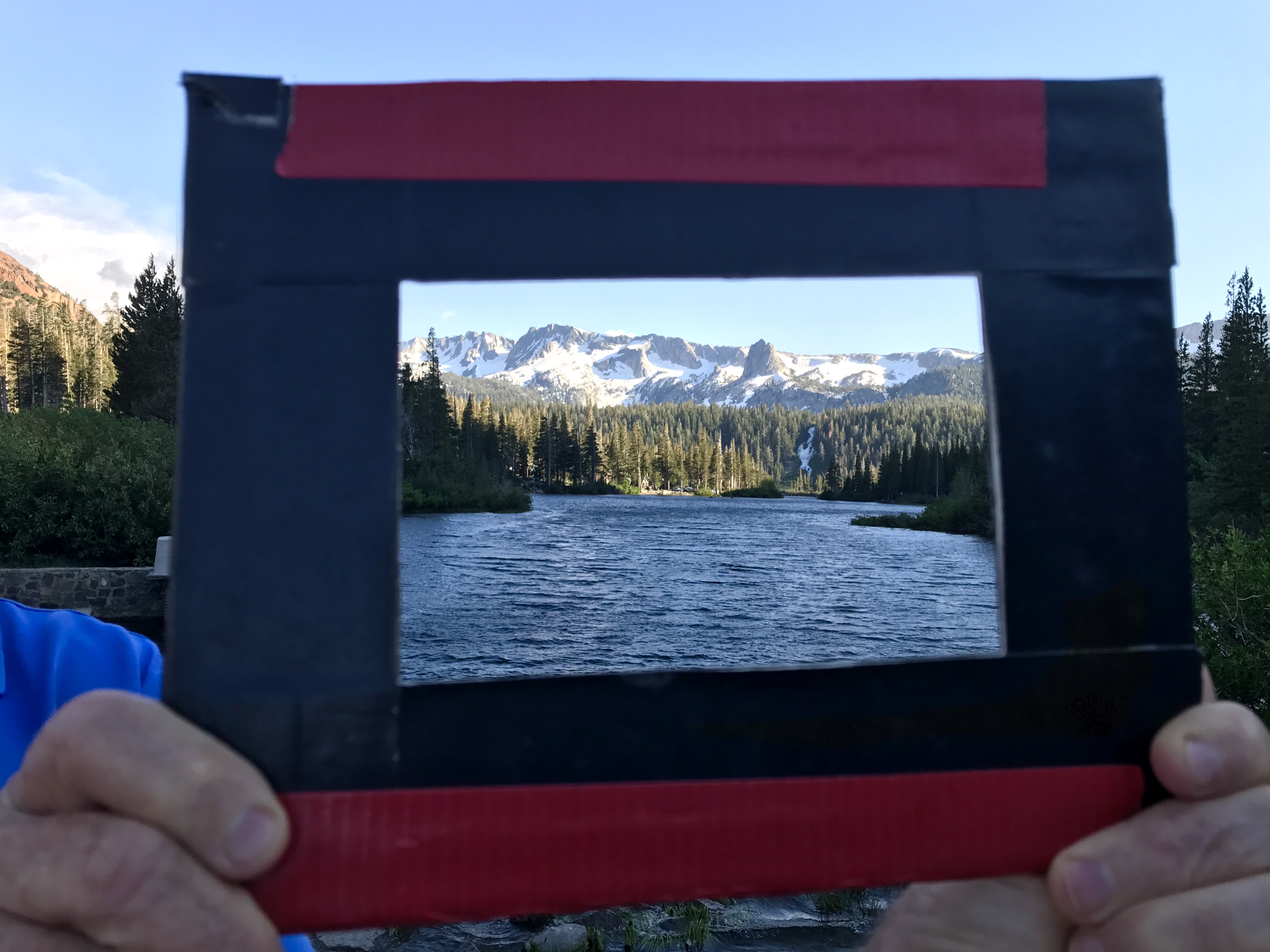 I almost always stashed my camera pack and used my viewing card when I perused my shooting area before digital cameras. When you hold the card out, a close view simulates a wide-angle shot, and held further way it simulates a telephoto look. Walk slowly back and forth, considering how a changing camera position alters a possible subject. When you get this concept down, you can drop the card and return with your heavy camera pack. Most important, the card makes one slow down, and one comes to terms with what is important in a proposed capture. What interests you? How do I balance the image? Does the amount of sky match the bottom? Is that tree branch important? What about those hot-spots on the edge of my frame? Am I in the perfect location? I spent considerable time looking at this Agave image back in 2002. I visualized all four corners, and all four borders, before my camera came out of my bag. This required a precise camera location and the correct focal length lens. All these questions and more are answered beforehand. I had become a bit lazy for a couple of years with my digital Canon, but I have returned to my roots lately. And it works for me. These days I have a heavy-weight card made from 8Ply matte board, cut to a 4x6 opening to allow for a 35mm aspect ratio, lined with Gorilla Tape, with red sides of duct tape. This makes it MUCH harder to loose.
For the story about this image click here.
Margaret and I wish you the best this summer.