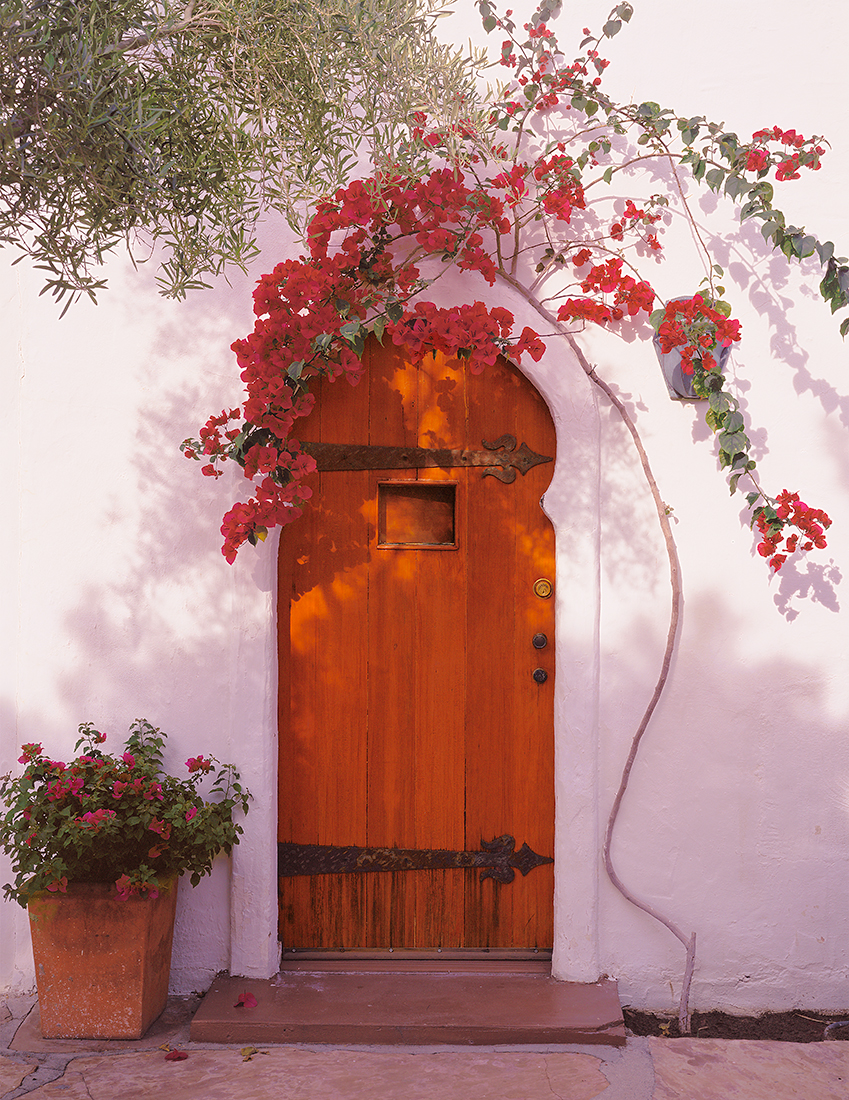 Unlike many of my photographs, this particular doorway was not carefully scouted. One morning, I was out for a run before the La Quinta Arts Festival.
I just happened to glance up and saw the most wonderful door I could ever imagine. At the time, I was slightly early for what might be the best light of the day so I immediately ran back to my car and grabbed my camera. Knowing that this was one of the most important images of my career, I was very worried about the outcome. I quickly exposed only two pieces of film before the sun came around the corner of the building and washed out the scene. Today, this doorway is no longer an appealing subject because other trees have been planted and the original bougainvillea has grown to overwhelm the composition.
We hope to see you in our Gallery here in Mammoth.
Vern and Margaret