How many times have I been asked, "how long did you wait" for that image? Or being told you must be "incredibly patient" to wait. For me, neither of these ideas are true. Good captures come from an understanding of the art of photography, and the becoming fully attuned to the "right side" of our artistic brains". A new camera, lens, or "waiting more" seldom makes any difference, it is how we master the "at of seeing" that matters. I seldom wait anymore, after all these years I know exactly when to be at a certain location. For me it has been a matter of waiting until my career matured later in life.
Here is the web story for the snowy image above.
"I can not even begin to say how many times I have walked in this particular group of Aspens here in the eastern Sierra. I first spotted the inherit possibilities here maybe twenty years ago. I believe it took those years to acquire the "artistry" to see the "visions in my mind", then the composition skills, and then more years to master Lightroom, to bring my "inner visions" to this final form. Each of these three ideas is a huge learning curve. It takes years to be in aware of we are feelings in the right-side of our brains. What is it that brought me to this particular spot? Why did I stop the car here? By this time, composition skills are almost automatic. And recently Lightroom has wonderfully changed the entire process of post-processing." Look at the second image below too.
Really it is a great time to be a photographer.
And even more important remember, "It is only with the heart that one can see rightly; what is essential is invisible to the eye."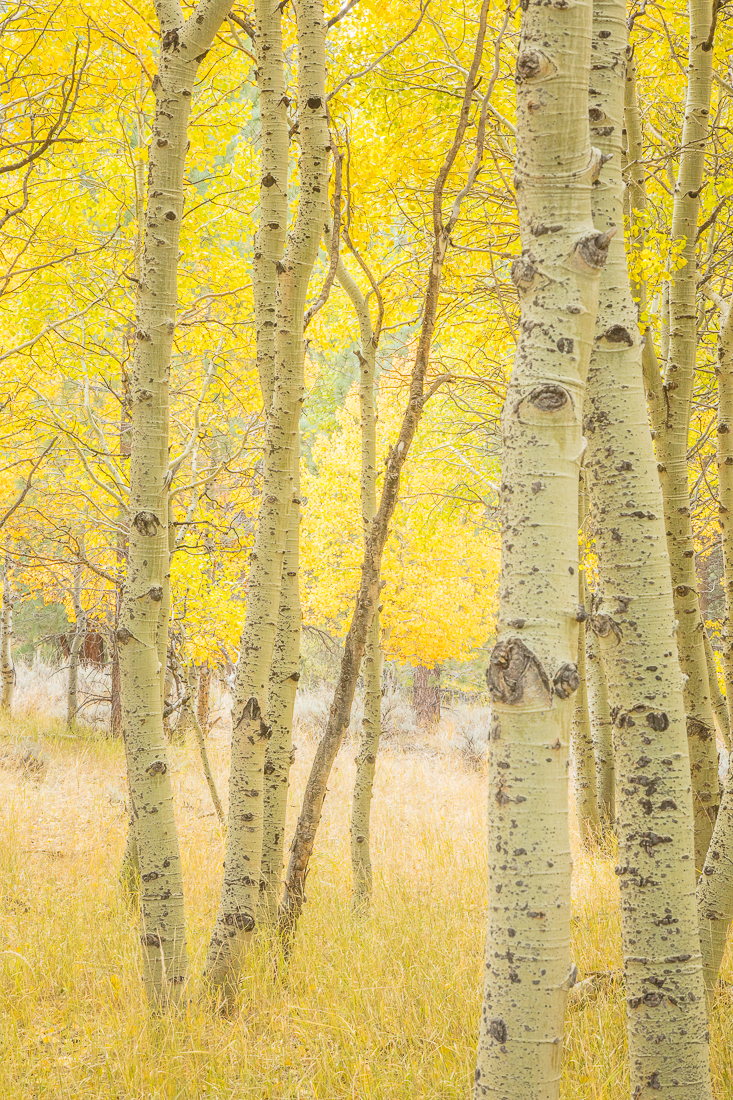 We have workshop opportunities to foster this knowledge. A private workshop is a great way to learn new skills for the summer and autumn seasons. They are priced at $895 per day, but the best part is that a group of 4 can split the cost. Come with a list of questions. We can provide the answers BEFORE your shooting sessions start this year.
And our big summer workshop is in June. Timed to provide access to the new moon, and Milky Way, this is a great way to obtain new knowlese, and make some great images.
All the best,
Margraet and Vern